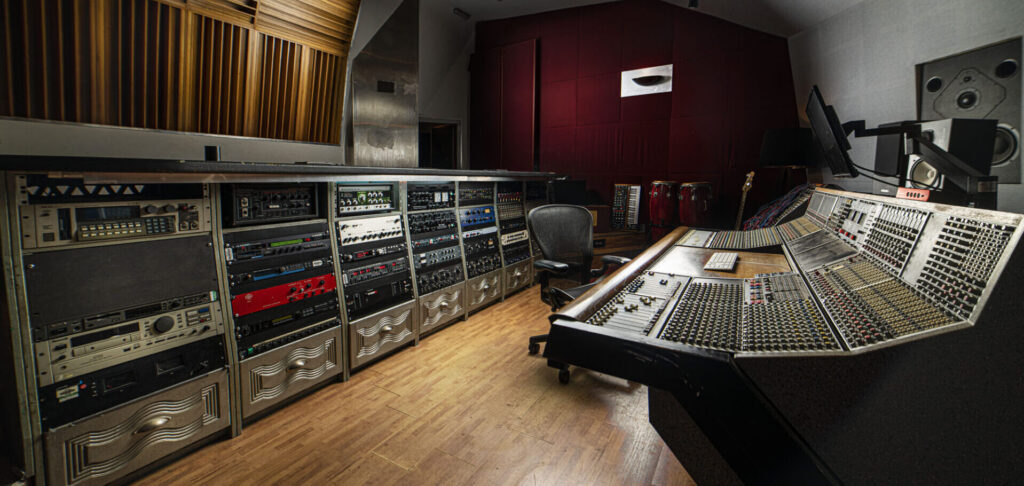 Studio 1's Control Room is a spacious, acoustically designed and comfortable room to create and work in.

At the centre of operations we have a Calrec Q1, 48 input console (recently recapped) with excellent headroom. We reference through Quested, PMC and Yamaha monitors.

Please take the time to browse our equipment list further down this page.
STUDIO ONE
Once the Map Room for the Royal Observer Corps, since rebuilt and repurposed as a high-end production and mix down studio.

For recording, Studio 1's control room has tie-lines to Filter Room, with its Drum Room and the Isolation Booths.
FILTER ROOM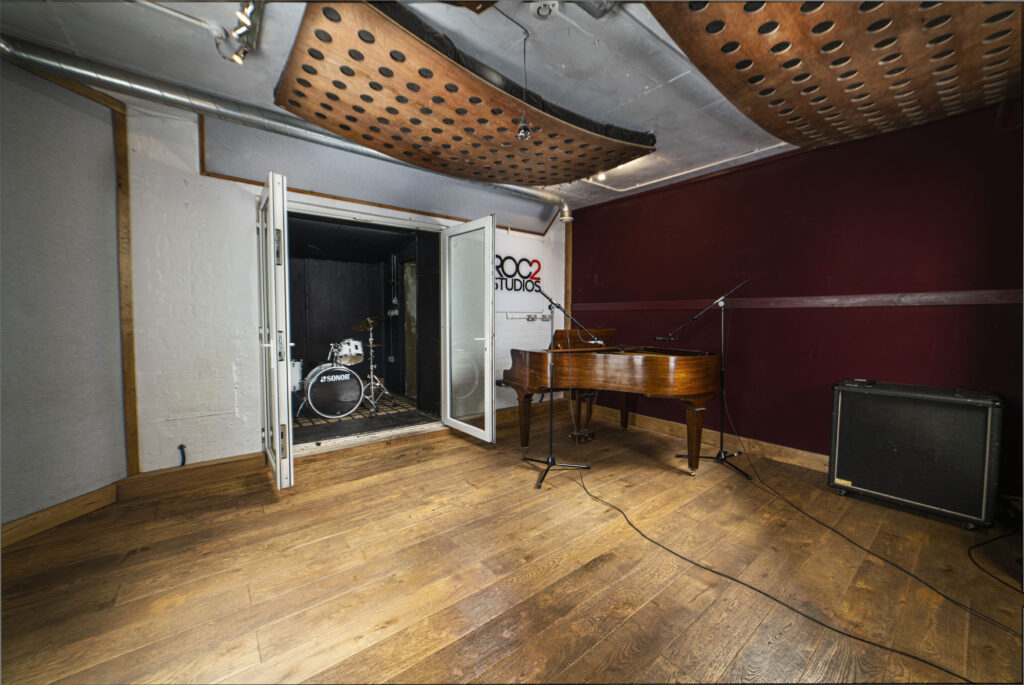 6.4m x 5.3m

Acoustically treated Live-Room, with a grand piano in situ.

Tie-lines to Studio 1 and to Isolation Booths.
EQUIPMENT
Calrec Q1
Mytek
Antelope
Quested HQ210
PMC TB2SA
Yamaha NS10M
Neve 1073 OPX | Microphone preamp x 8
Aurora Audio GTQ2 MKIII | Dual Mic Preamp / EQ / DI
Universal Audio 1176LN | Limiting Amplifier / Compressor
Tube-Tech CL1B | Opto Valve Compressor
Thermionic Culture Phoenix (Mastering Plus) | Dual Varimu Valve Compressor
Thermionic Culture Swift | Two Channel Valve Equaliser
Audio & Design Compex F760X-RS | Dual Limiter / Compressor / Expander
DBX 160X | Compressor / Limiter
Shep SNDC6 | Dual Compressor / Limiter (Neve 2254)
Rupert Neve Designs Portico 5042 | 2 Channel Tape Emulator and Line Driver
Calrec DL2934-2 | Compressor / Limiter x 12
Calrec DF-2935-2 | Compressor / Expander / Gate x 4
Valley People Gain Brain II | Variable Ratio Limiters x 10
Bricasti Design M7 | Stereo Reverb Processor
TC Electronics 2290 | Digital Delay,
TC Electronics M5000 | Reverb, Multi F/X
Roland RE-201 | Space Echo
Roland RE-501 | Chorus Echo
Teaching Machines Wellspring | Stereo Spring Reverb / delay
S.V.A A415 | Germanium Spring Reverb (Grampian 636)
Lexicon PCM70 | Digital Reverb
Yamaha SPX 990
SPL Transient Designer
Drawmer MX60 | Channel Strip
TL Audio 5051 | Valve channel Strip
Alesis 3630 | Dual Channel Compressor / Limiter with Gate
Klark Teknik 3rd Dimension BBD-320 | Stereo Chorus
UREI 565T (Little Dipper) | Filters x 2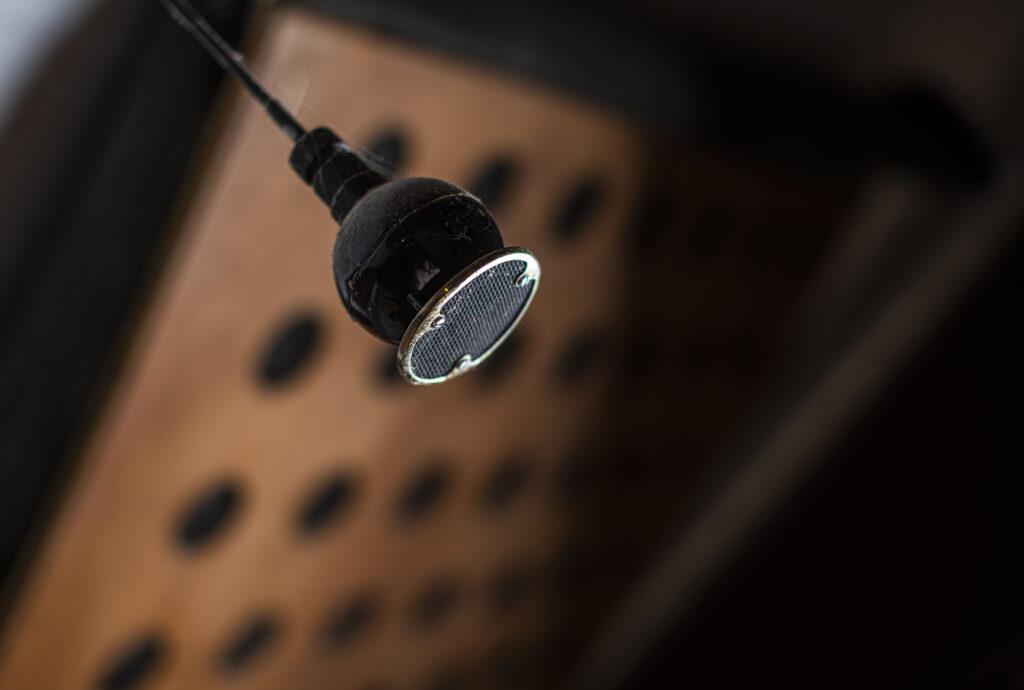 Neumann U87i x 2
Neumann U67
AKG C414EB
Coles 4038 x 3
Pearl ELM-C
Milab DC96
Sony C38B
Mojave MA-50 x 2 (Matched Pair)
Schoeps CMC5 x 2 with MK4 & MK8 capsules
Schoeps CCM8
Schoeps CCM4
AKG 451EB x 4 with CK1, CK3, CK22 capsules
Earthworks QTC50 x 2 (Matched Pair)
Neumann KM184 x 2 (Matched Pair)
Sontronics Apollo 2
Sontronics Aria
Sennheiser MD441u
Sennheiser MD421u x 3
AKG D25 x 2
AKG D20
Electrovoice RE20
Audio Technica ATM-450 x 2
Senhheiser MKH405 x 4
Sennheiser MKH406
Sennheiser MKH416 x 3
Shure SM57 x 3
Shure SM58
Miktek PM9
STC 4021 x 2
STC 4035
DPA 4060 x 2
Reslo RBT/L
Musicman 65 Reverb
Wem Watkins Dominator MkIII valve combo
Watkins Westminster (1959) valve amp with tremolo
Gibson Lab Series L5
Peavey stereo chorus 212
Rates are competitive, can be booked by the hour and when you book for longer projects, the rates can be negotiated.

The advantage of being recorded within an acoustically designed, high-end facility is not lost on our clients. But don't take our word for it,…